Data Backup & Recovery
Quick Fix | Testing & Feedback | Fast Return
SK Computers is Gujarat's leader in providing professional data recovery, in-lab backup services and data sanitization solutions.
SK Computers services team ensures that our clients can be worry free in cases of data loss from broken devices or when they want to completely erase data to prevent any breach.
Get a Free Quote
CCTV / DVR Data Recovery
All Brands Repair
30 Days Warranty
Memory Upgrade/Replacement
You guys rock! Thank you for making it painless, pleasant and most of all hassle free! I am really satisfied with Computer and CCTV services.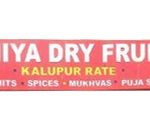 SK Computers did great job with CCTV and fire system for a good price. I recommend Krunal Soni & team as they will give you excellent service to all his customers.