Why Choose Us
fastest repair service with best price!
Who We Are
SK Computers is an established Ahmedabad based company, specialised in Computer Repairs and Services, We repair out of warranty laptops and Computer.
View Services
Our Services
We are one of the best laptop repairing service provider company in Gujarat and repair your system at your home/office at very cheapest price.
We are offering the complete security solutions to the clients by providing a range of different CCTV surveillance systems and a variety of DVRs.
What Clients Say?
Here are testimonials from clients that we have worked with and are happy to share
their opinion about the process and the results.
You guys rock! Thank you for making it painless, pleasant and most of all hassle free! I am really satisfied with Computer and CCTV services.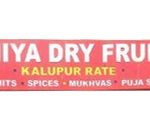 SK Computers did great job with CCTV and fire system for a good price. I recommend Krunal Soni & team as they will give you excellent service to all his customers.
I was amazed at the quality of service. Thanks guys, keep up the good work! I recommend SK Computers to everyone.
Keep up the excellent work. Thank you so much for your service for CCTV AMC.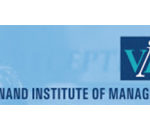 SK Computers professionals thrive in relentlessly to identify potential threats or issues related to the networks and computers at our Vijaynagar School.